It's a fact, Mobile Commerce keeps rising and since 2013, Mobile sales have kept growing, from 27% in 2013 to around 48% in 2016 and this year, sales on a smartphone have finally overcome desktop sales.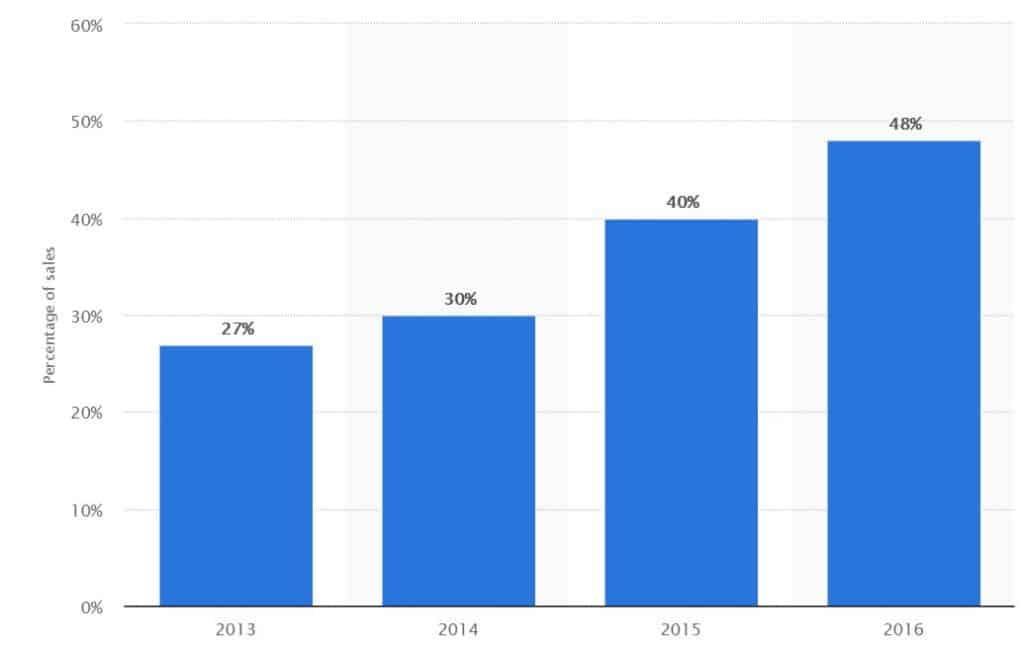 Companies such as Salesforce and Shopify have shared some key statistics about consumer behaviors. The e-commerce solution Shopify revealed that purchase on mobile represented 66% during Black Friday and Cyber Monday. On its side, Salesforce announced that for the first time, 54% of purchase orders where made on mobile.
Those are key statistics for e-retailers. All the sources agree that most of the traffic came from mobiles, with increases not only in the percentage of purchase but also in the value of the transaction. Rakuten Marketing claimed that over the Black Friday weekend, mobile revenue increased by 52%.  E-retailers must now focus on creating a seamless experience on mobile as it now clearer than ever that a great mobile experience is critical for success.