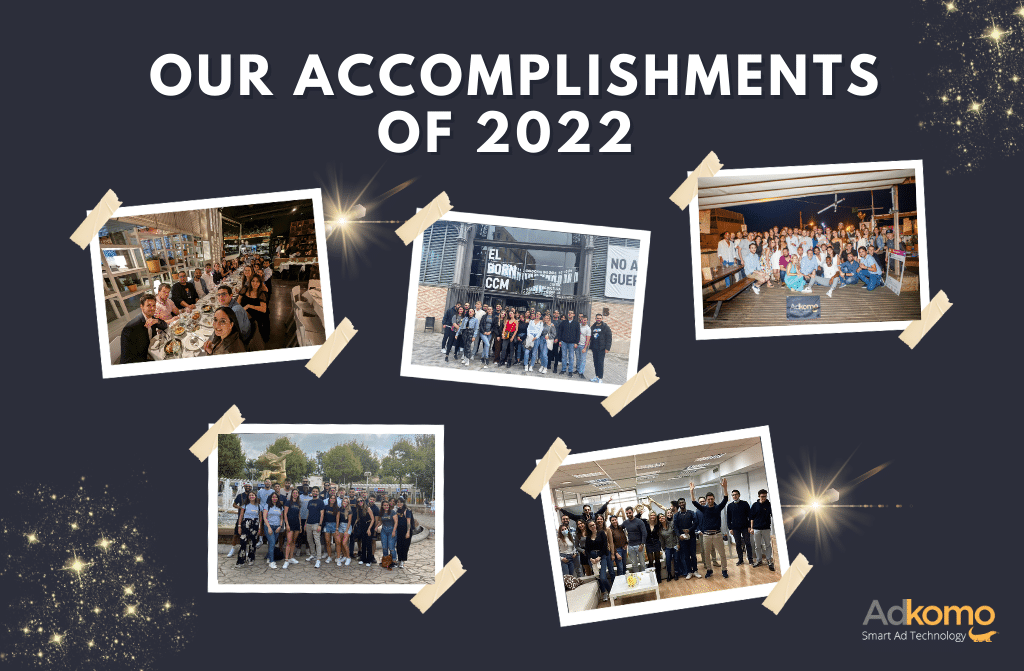 The year 2023 begun, it's time to take stock of the year that has just ended…
Let's review the accomplishments of 2022:
🎂 Adkomo celebrated his 4 years in November.
✨ 2022 saw a 41% increase in revenue, marking another year of growth for our company.
🤝 From year to year we work with more and more partners and expand our business into new verticals such as betting, gaming, Insurance, banking, finance, home improvement, debt management, e-commerce, education, sport, crypto…and many more.
🌏 We have travelled the world to meet our clients and build new relationships:
👨‍💼 Our team has grown with 11 new Adkomo members.
🥂 3 of our members have been rewarded for their efforts with a promotion.
🥳 We organized our first Adkomo party with our partners and team members during the Affiliate World event in Barcelona.
🎉 Many events organized to bring teams together.
💸 The implementation of restaurant vouchers for our teams.
Thank you all for being part of the Adkomo journey!
The whole Adkomo team wishes you Success, happiness & health for 2023! 😉 This year promises to be even better! 🚀