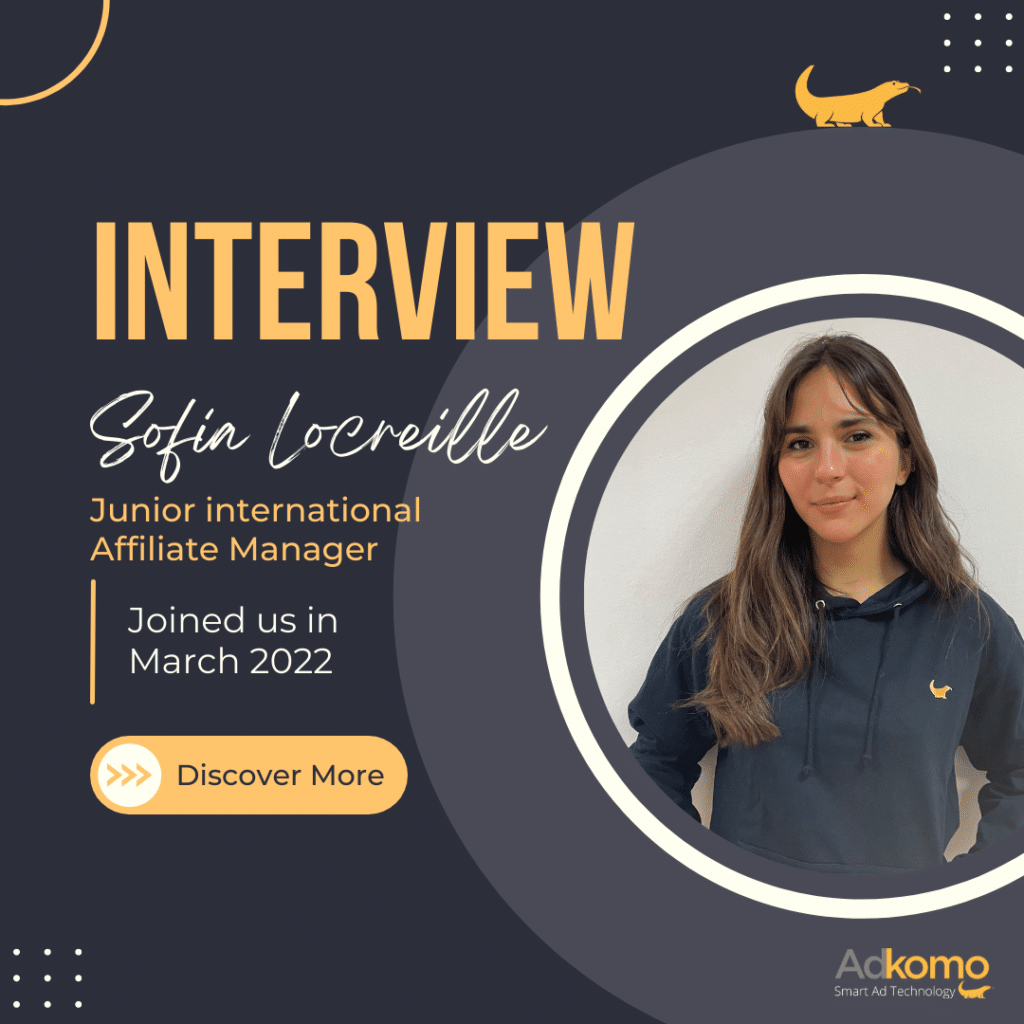 We interviewed for you several of our new recruits about their experience at Adkomo. We share with you the answers of Sofia, our Junior International Affiliate Manager in the Convert Team.
Why did you join Adkomo?
I liked the energy that it transmitted. I thought it was an excellent opportunity to grow personally and corporately.
How did you hear about Adkomo?
I heard about the company on LinkedIn and infojobs.
What do you like the most about your job ?
I like that I get to be part of a team that is both goal and teamwork focussed. I also enjoy a lot getting to negotiate with clients from different sides of the globe.
Tell us about your missions within your team?
My mission is to grow the international market in order to find new and interesting business opportunities.
Who do you work with? tell us about your team.
I work directly with Rania as the manager of our BU, Slim and Fabien as my coallegues, Khaoula and now Mehdi on the LEX area, and with Romane and Thèo in relation to new campaigns. What I like the most about our team is that communication works fluently between us, everyone has been very kind and helpful with me introducing me to my new tasks and to the team.
What do you like the most about the company?
I like the positivity, the fellowship among all of us, the kidness from all of the members and leadership from the management.
What advice would you give to a new employee?
To enjoy the stay in the Adkomo team 😊 and to grow and learn in each step.
If Sofia's interview have made you want to join our team, don't hesitate to have a look at our different positions currently available in this link > Adkomo Ltd – Job offers, offices and team (factorialhr.es)